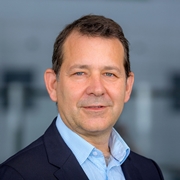 Professor Enrico Coiera
Australian Institute of Health Innovation
Macquarie University
Contact Details:
T: +61 2 9850 2400
E: enrico.coiera@mq.edu.au
Bio
CIA: Trained in medicine and with a computer science PhD in Artificial Intelligence (AI), Professor Enrico Coiera is Foundation Professor in Medical Informatics at Macquarie University and Director of the Centre for Health Informatics (CHI), a group he cofounded in 2000. CHI is one of three centres within the Australian Institute of Health Innovation (AIHI) at Macquarie University. He is also the founder of the Australian Alliance for Artificial Intelligence in Healthcare (AAAiH). In 2020, Professor Coiera was appointed to the Global Partnership on Artificial Intelligence (GPAI).
With a research background in industry and academia, Professor Coiera has a strong international reputation for his work on decision support and communication processes in biomedicine. For a decade, Professor Coiera was with the prestigious Hewlett-Packard Research Laboratories in Bristol UK leading numerous health technology projects. He has overseen the development and trial of multiple e-health interventions, including the Healthy.me consumer app and clinical decision support systems.
He is the recipient of the Intel Don Walker award, and an IBM Research Laboratories Faculty Award (USA). In 2015 he received the International Medical Informatics Association (IMIA) François Grémy Award for Excellence – the highest award from the discipline's peak international organisation. The third edition of his textbook Guide to Health Informatics has been translated into several languages and is widely used internationally.
Professor Enrico has over 360 publications and over 17,700 citations in Google Scholar with an H-index of 65 (Google Scholar). Of these publications, 42 have more than 100 citations, 10 more than 300 citations and one has more than 2,100 citations.
Qualifications: MBBS (Sydney, 1984); PhD (Computer Science, UNSW, 1990); Fellow American College of Medical Informatics (1999);  Foundation Fellow Australasian College of Health Informatics (2002).
Address: Centre for Health Informatics, Australian Institute of Health Innovation, Macquarie University Level 6, 75 Talavera Road, North Ryde NSW 2113