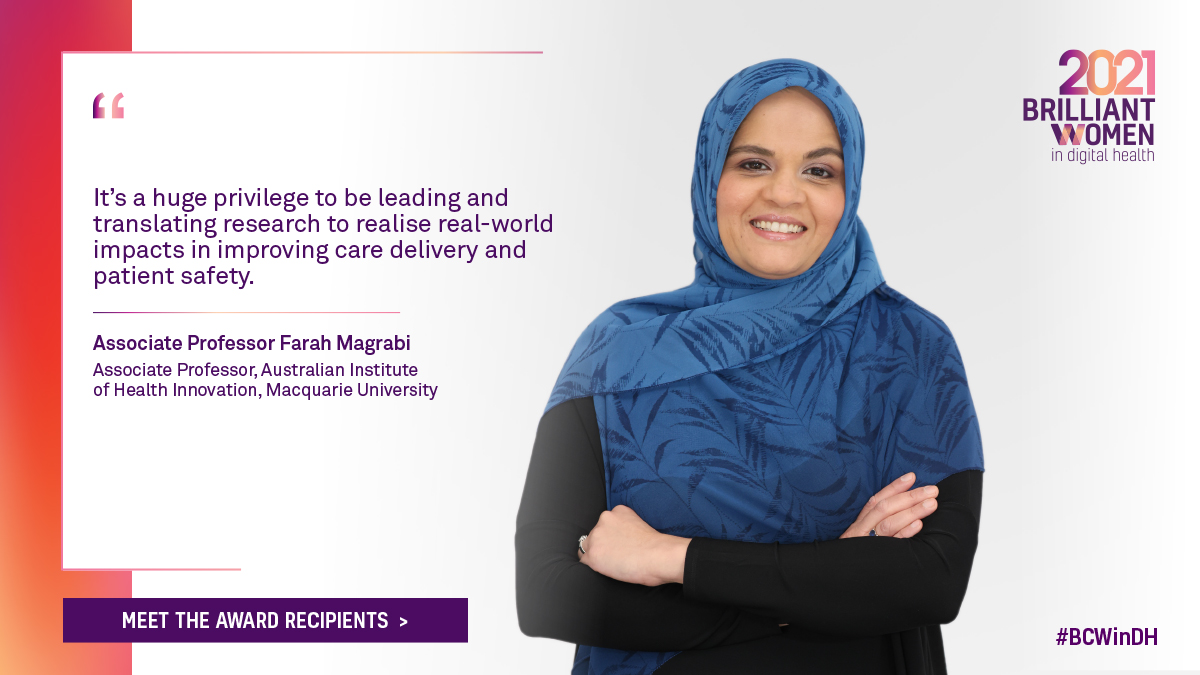 The CRE in Digital Health congratulates Associate Professor Farah Magrabi for being recognised in the Telstra Health's 2021 Brilliant Women in Digital Health Awards.
In its inaugural year, the 2021 Brilliant Women in Digital Health award initiative set out to recognise and celebrate women in digital health for their outstanding achievements, while raising awareness about the opportunities in the sector and inspiring others to follow their lead.
Associate Professor Farah Magrabi has been recognised for her outstanding contribution to health and medical research by globally pioneering the study of the patient safety risks of digital health. With a background in Electrical and Electronics Engineering, Associate Professor Magrabi's research focuses on the design and evaluation of digital health and artificial intelligence (AI) technologies for clinicians and consumers. She has both helped establish digital health safety as an area of research through a series of foundational papers, and translated that research into international guidelines, directly shaping policy and practice in digital health implementation. Most significantly, her work has developed a new safety classification for healthcare IT, which has been adopted into a global practice guideline by the International Organisation for Standardisation.
Associate Professor Farah Magrabi provides leadership in patient safety, digital health and artificial intelligence (AI) in health in the following key roles she undertakes: