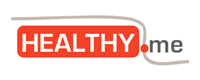 Healthy.me is a personal health management system which allows individuals to connect with health services, peers, information sources, and tools to manage their health. It is a research platform, available in web-based and mobile app platform (iOS, Android).
Consumer testing
Clinical trials using Healthy.me have been conducted since 2009 across 11 clinical settings. More than 3,600 consumers were invited to use the web-based version in multiple trials ranging from 8 weeks to 12 months. Consumers were encouraged to manage their chronic condition, uptake preventative health actions, and/or improve their health understanding and literacy.

Clinical trial outcomes
Improved health outcomes were found across most of the trials, with important insights across different settings:
Preventive care
Influenza vaccination: Vaccination rates more than doubled among a sample of 600 participants. (Control: 4.9% vs. Healthy.me: 11.6%) (P=.008).
Sexual health: The number of people being tested for STIs more than doubled in a sample of 600 young adults. (Control: 7.6% vs. Healthy.me: 15.3%) (P=.017).
Physical and mental wellbeing: established online community where 1985 consumers could seek support from general practitioner and psychologists to support their physical and mental wellbeing concerns.
Chronic disease self-management
Asthma: supported 300 asthma sufferers to visit their healthcare professional for a written asthma action plan.
Gout: improve self-management amongst people suffering from gout in general practice (study-in-progress).
Cardiovascular risk assessment: promote lifestyle changes amongst individuals at risk of cardiovascular disease.
Cancer survivorship
Breast cancer: supported 50 survivors of early stage breast cancer post-treatment after hospital discharge.
Prostate cancer: support patient follow-up and early intervention after prostatectomy procedure (study-in-progress).
Lymphoedema: improve adherence to rehabilitation program amongst individuals suffering from lymphoedema (study-in-progress).
Specialist care
In-vitro fertilization (IVF): supported 14 women over 8 weeks to complete their IVF cycle.
Orthopaedics: improve adherence to post-operative rehabilitation program amongst individuals after rotator cuff repair (study-in-progress).
Commercialisation
Healthy.me was commercialised and launched through a start-up venture in 2015. For more information, contact Professor Enrico Coiera, enrico.coiera@mq.edu.au, +61 2 9850 2403
Ongoing research and participation in studies
Healthy.me is also available for research purposes and for individuals who wish to participate in studies related to Healthy.me. For more information, contact Dr Annie Lau, annie.lau@mq.edu.au, +61 2 9850 2436
For more information or to join our team
Contact Dr Annie Lau, annie.lau@mq.edu.au, +61 2 9850 2436