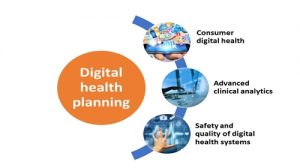 Chief Investigators from the newly established NHMRC of Research Excellence in Digital Health (CRE) met for the first time on 7 November to discuss the way forward for the next five years. Led by Professor Enrico Coiera, investigators in the CRE come from Macquarie University, Bond University Limited, CSIRO, the University of Melbourne, UNSW, University of South Australia, and the University of Sydney.
The CRE brings together the major Australian centres of health informatics research in Australia. It will tackle the fundamental challenges that impede the creation of truly safe, efficient and effective eHealth services for both clinicians and consumers. And it will make crucial contributions to national digital health policy and practice.
It has the support of the Australian Digital Health Agency and the Australasian College of Health Informatics to establish a new Health Informatics Training pathway to Fellowship of the College.
"The team we have assembled on the CRE is exceptional and I am honoured to be leading them. The CRE work programs have the capacity to influence health services delivery at scale. With the availability and quality of big data in health, now is the time that we can make a difference in the healthcare system" Professor Coiera said.
The CRE will have a Rapid Response Function to create summaries of the research evidence to assist governments and organisations in answering key policy and practice questions. Training for post-graduate students, workshops, and workforce development are all in the pipeline.
Register here for our mailing list to keep up to date with the CRE activities.
Nov 8, 2017