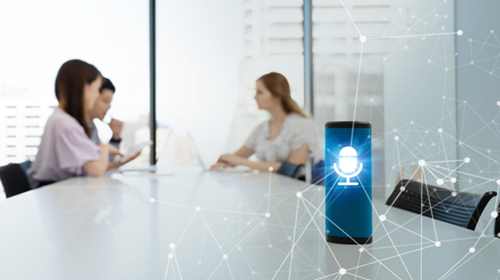 Conversational agents – systems that mimic human conversation, such as Apple Siri or Amazon Alexa – are increasingly being used in daily life to search for and manage information.
A team of Digital Health Investigators from Macquarie University including Dr Liliana Laranjo and Associate Professor Adam Dunn recently reviewed the use of conversational agents in healthcare, seeking to understand what types of systems are currently in use, in what areas, and the ways in which the performance of these systems are being evaluated.
The team specifically looked at conversational agents that were capable of handling 'unconstrained' natural language input (instead of constrained inputs like multiple choice responses). Conversational agents were found to be used in diverse areas of healthcare including mental health, sleep disorders, asthma and pain monitoring, with half of the reviewed conversational agents supporting patients and consumers with health tasks such as self-care.
The team found very little consistency in the methods and measures employed for evaluating the conversational agent systems and that patient safety issues were very rarely considered. The paper highlights the need for standardised technical, user experience, efficacy and safety evaluations, using validated measures where possible.
The findings here suggest that while conversational agents may bring potential benefits in healthcare, there is also a need for careful evaluation and monitoring to ensure patient safety.
More information on the review can be found in the paper published in the Journal of the American Medical Informatics Association.
May 20, 2019